IMPORTANT – PLEASE READ
If you are a DJ, Promoter, Recording Artist or simply a fan, you might want to continue reading.
After nearly 10 years of my social media promotion campaigns and thousands spent, this is my conclusion.
Most popular social media platforms are making it almost impossible for you to promote your brand and that includes even when you pay for it!  Its very popular for everything else (Crazy content) but other than that, making money though links and content is mostly blocked, or shadow banned! And likes, comments and shares are at an all-time low compared to only a few ears ago! If you feel it in your heart that something isn't quite right after creating your hits with music videos, promoting events with lower-than-expected results etc.  then trust you gut instincts because they are right!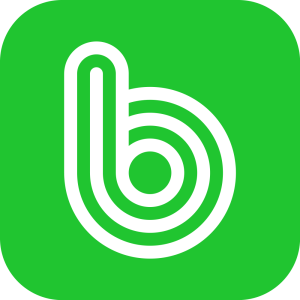 BAND is an APP which is very similar to the popular apps but gives you the freedom to promote your products with minimum restrictions to your followers. It is totally legit with nearly 50 million downloads. Although the link provided here will take you to my 'bands' (another name for profile), this will give you an example of a good way to use the platform. Click the BAND link and just follow the usual sign-up process and I strongly recommend that you set up your own 'bands' after watching the guides in the APP. Once signed up, I'll be more than happy to answer any questions inside the BAND chat room and I'll follow you! Also available at the PLAY STORE
Don't let your hard work go in vain! Good Luck
Short biography
Internationally known Mark Watson AKA DJ MixMaster M has a proven track record as a DJ / Radio Presenter and Music producer.
He's most known for his 10-year summer track record DJing at 'Waikiki Club' which has earned the reputation as the top R&B / Hip Hop club in Zante (Greece) and landing himself 2 'Best DJ On The island' awards.
Some larger UK residencies and gigs in the south-west include:
SWX Bristol (Main / Back Room)
02 Academy (Main / Back Room)
Revolution (Cardiff)
Soda (Cardiff)
Small to mid-sized venues include:
Club 48 (Bristol)
Pam Pam's (Bristol)
Weir Lounge (Bath)
13 Degrees (Cheltenham)
MixMaster M's core audience is students or 18 -30s with a wide range of music genres on request.
Recent Activity
A new radio show on Ujima Radio 98FM with a listen back feature starting Friday 4th June 2021
FUTURE PLANS
MixMaster M is currently working very hard in the recording studio preparing for this summer and the next with new music releases and remixes
He is looking forward to getting back in the clubs, festivals and beaches entertaining the masses.
BOOK THIS ARTIST
Want to book this artist for your event?